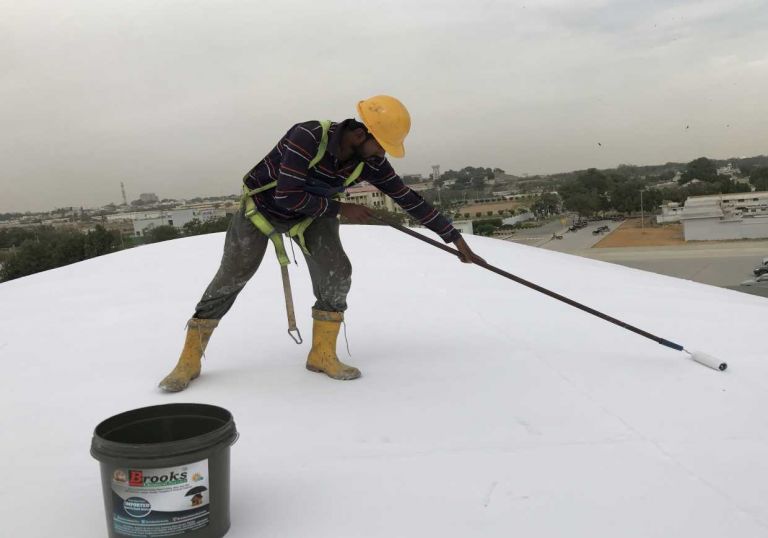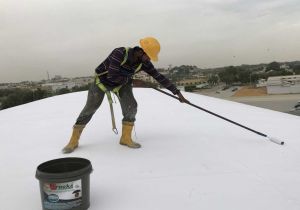 Heat Insulation:
Roof Heat Insulation Treatment Chemical Company Best Insulating Coating In Pakistan Weather shield is suitable to use in summer season to protect roof from heat instensity of sun. In which, it is impossible to stay on hot terrace and to sit in high lounge.  Which reduces temperature of heat upto 5 degree. By adjusting to high heat mass, these tiles regulate the temperature of your home. Which helps to reduce heating and cooling costs.
The surface of a black roof can increase its reach up to 90 degrees. Cool roofs are being used as a means of combating global warming and geoengineering methods based on solar radiation management provided. the materials used reflect solar energy and emit infrared radiation to cool the planet In this matter for roof heat proofing, weather shield is the solution that has been taken.
The key to avoiding this costly problem is to replace or treat your roof with a cooler roofing material. If your current roof is your home's weak point in terms of energy efficiency. You can achieve similar results by applying energy – efficient roofings for less. Replacing an existing roof often is expensive. And if you are not financially ready for such a big job, pay for a cool new roof. Brooks Chemical Company ensures to provide you Best Roof Heat Insulation Chemical Services With Sheet And .